TVC wins STV OB project in Belarus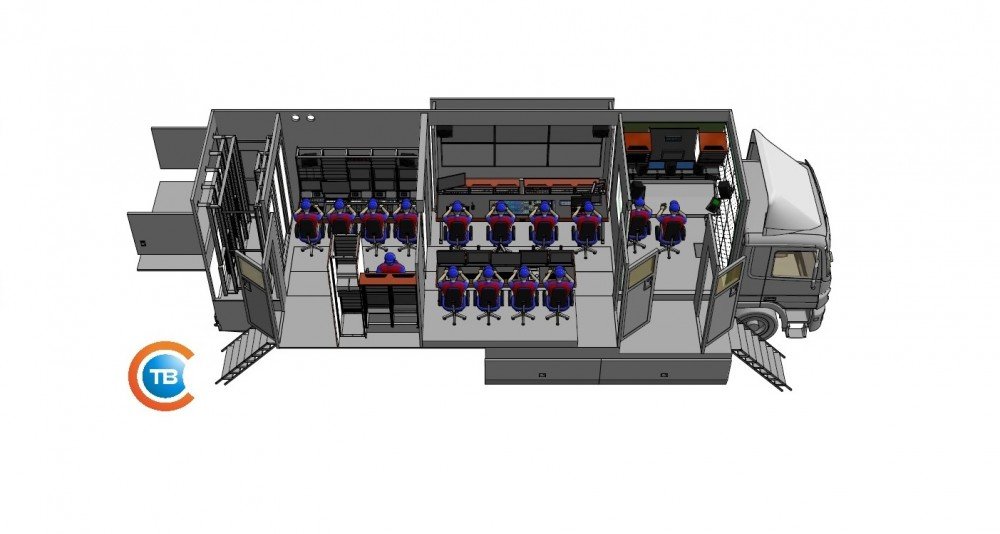 STV Channel in Belarus has signed a contract for the delivery of HD OB vehicle plus auxiliary vehicle with TVC, a broadcast systems integrator and specialist OB coachbuilder in Europe. The project will be realized within 265 days.
Up to 16 cameras HD OB van built on Iveco 26 t self-propelled chassis with dual extension will debut in June 2019 with the biggest sporting event in Belarus, the II European Games.
Live sports will be broadcasted with the new technology. Production tools include field-proven and reliable technology by Grass Valley: cameras LDX 82 and LDX 86, router NVISION 8144, vision mixer Kahuna 4800, two replay servers K2 Dyno. LAWO VSM was chosen for broadcast control and monitoring system and LAWO mc2 56 for the main audio console. Clear Com ECLIPSE HX was opted for the intercom system and microphone park from Sennheiser.
This OB truck is a long-needed addition to STV production fleet. It will help fulfil the growing demand for outside broadcast facilities in Belarus. OB will be capable for producing ice hockey, basketball, football and other main season sports events as well as complex TV shows and live events.
The OB procurement is part of a big plan for STV's growing success, as the upgrade from standard definition (SD), converting the production to a high definition (HD) format, will offer its customers improved professional broadcast-quality results, increasing the numbers of viewers.
STV is one of three national TV channels that broadcast in Belarus. The company's main production is news, but it also produces talk shows, documentaries, informative and entertainment programs. Web: http://www.ctv.by