TVC and Playbox powers Citi TV Ghana playout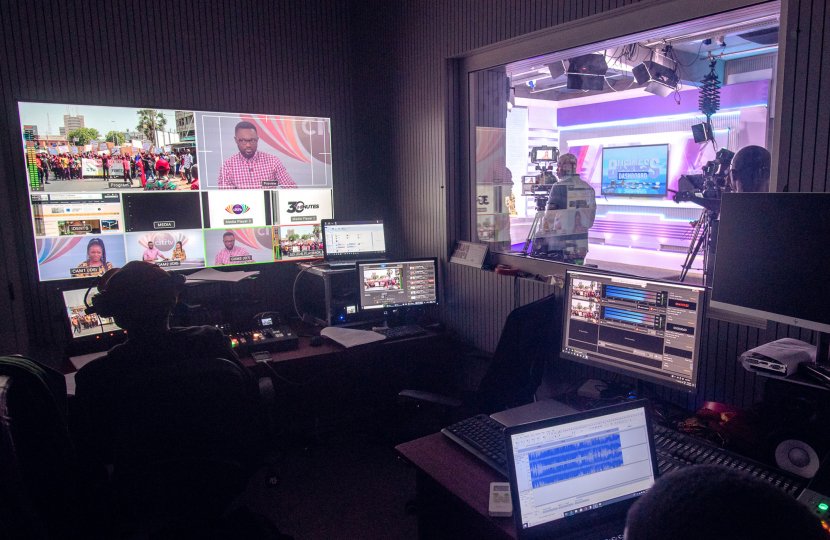 TVC and PlayBox Technology has completed a major project for Citi TV in cooperation with Vision in Motion. The project encompasses the design and integration of two live production studios, programme storage and media asset management, fully tested and commissioned at the broadcaster's headquarters in Accra. At the Core of the installation is a fully automated broadcast playout system built on AirBox Neo.
"Key parameters for Citi TV were the need for reliability, operational efficiency and future-proof expandability," says TVC's television and communications systems manager Andrej Brickij. "PlayBox Technology's Neo product family delivers on all three counts. "Neo allows the channel's staff to preschedule all content and interstitials for fully automated playout while retaining the freedom to switch into live broadcasting mode whenever they choose. Neo is also highly space-efficient and therefore easy to accommodate in often crowded apparatus rooms."
"The system we have produced for Citi TV includes a PlayBox Technology DataBox Neo server with a 32 terabyte network-attached storage archive including RAID5 protection. This provides instant access to more than 20,000 records simultaneously. It is being used to hold media files ranging from stills and production clips to complete programmes. Each file can be classified by characteristics such as type, category, keyword, credit and format. This allows tasks such as logo overlay, content storage and retrieval and playlist construction to be simplified or completely automated. Archived content can be easily accessed using multi-profile search as well as by multi-criteria filtering."