LRT implements Full HD smart Virtual studio with Vizrt & Shotoku Virtual Solutions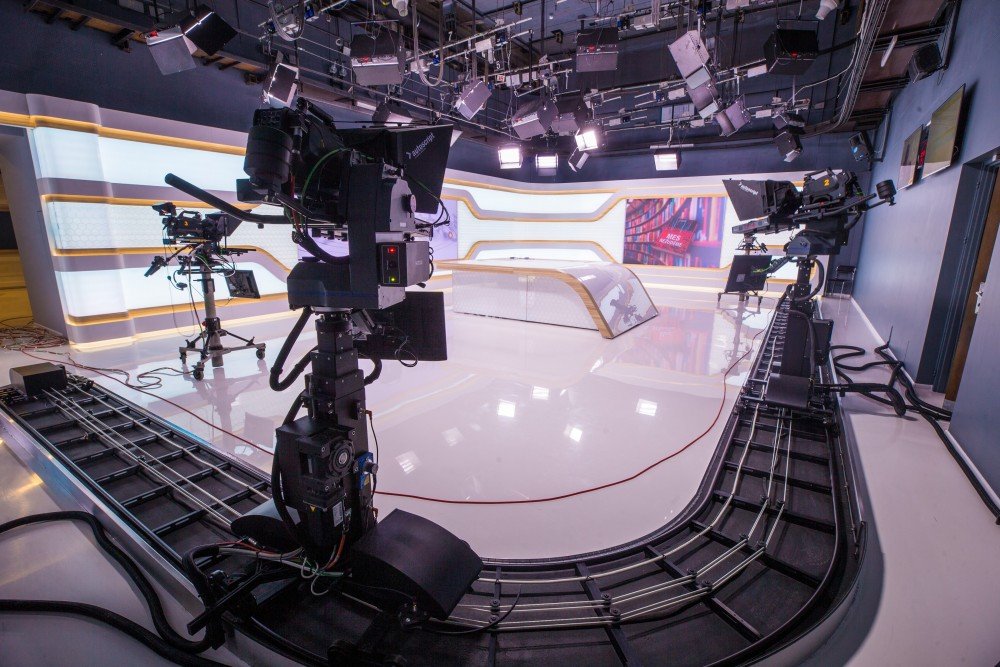 Lithuanian National Broadcaster (LRT) is proud to announce inauguration of full HD smart virtual studio.
This is the first and the most modern virtual studio in the Baltics. Integration of this studio was awarded to a local system integrator - TVC. The Virtual Studio includes Vizrt graphics system for virtual solutions control, Vizrt module for virtual reality graphics and a pair of Shotoku robotic dolly-based camera system with Autoscript prompters. TVC was providing overall project management through the launch of the studio.
The installation was a key component of LRT upgrade to its news studios in Vilnius that included a large SmartTrack rail system to achieve the desired visual impact. The powerful SmartTrack system combines strength and finesse to support the rapid camera moves demanded, as well as ultra-slow, smooth on-air crawls. The range of on-air tracking shots provide unique camera motion adding interest and variation, without distracting from the serious nature of the news content and the overall production values.
Studio is designed for the daily basis work 7-8 hours a day for flagship national daily news programmes, weather forecasts & talk shows. Studio decorations are also smart and were selected from five 3D mock-ups options. All the ideas with sharp edges were rejected. Selected version is bright with curved edges, wooden elements adds some cosiness to the studio itself. Smart honeycomb which is etched in the glass adjust the colors. All studios decorations are designed as a sensible, and it has its own intelligence, can even reflect the playing of music and dance to it.
Vizrt's live studio presentation will feature on a 2.5 p/p LED video walls from Spectrum PRO with Anti Moire technology. The video wall will display a virtual window which acts as an extension to the real studio space by creating a perspectively correct representation of the background based on camera position. This capability adds depth to the physical studio for displaying virtual graphics.
"Our goal is to provide a full turnkey solutions for our customers, so they can focus on storytelling and not have to worry about technology" - said Arūnas Uksas, TVC Regional sales manager.