LRT studio HD upgrade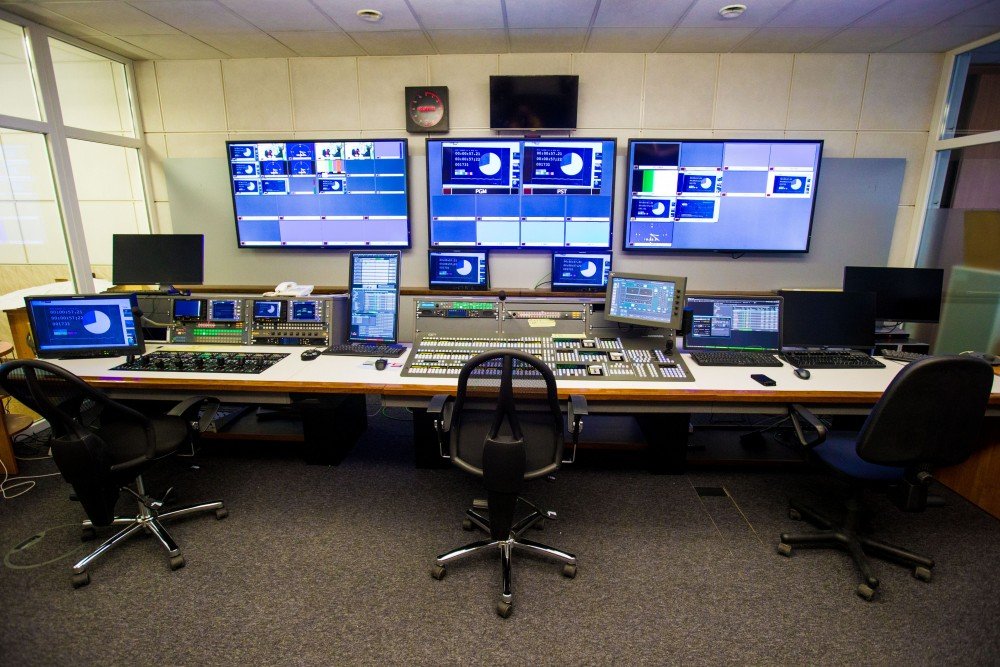 TVC has won public broadcaster tender, offering best price and conditions for LRT studio 1 upgrade. TVC demonstrated best price / performance ratio and professional integration and installation services during this project. Installed equipment address the needs of the National broadcaster in best way. Engineers at the TV station found the equipment easy to work with after TVC held trainings. The main challenge of this project was short installation time of 2 weeks and short start of operation, with brief trainings on main equipment, and the result was great.
Technical synopsis:
Cameras: 8x Sony HSC-100RT
Lenses: Canon HJ14ex4.3B IRSE, HJ24ex7.5B IRSE, HJ40X10B IASD
Wireless: 1x Vislink Clipon-4
Pedestals & tripods: Vinten Pro ped, Sachtler OB 2000 w/ VIDEO 60 PLUS
TV crane: Stanton Jimmy Jib Super crane 12 m.
Studio tracks & Dolly: Movietech Sprinter
TV prompters: 3x Autoscript on-camera systems
Vision mixer: GV Carrera 3ME
Video router: 72x72 Imagine Comm platinum MX with multiviewer
Video monitoring: 70" NEC, TVlogic 17" to 24"
Studio recording: EVS XS with XT Access
Modules, convertes, DA: Imagine Communication Selenio series
CG & Graphics: Chyronhego Graffity 2 channels