The Black Sea Arena in Georgia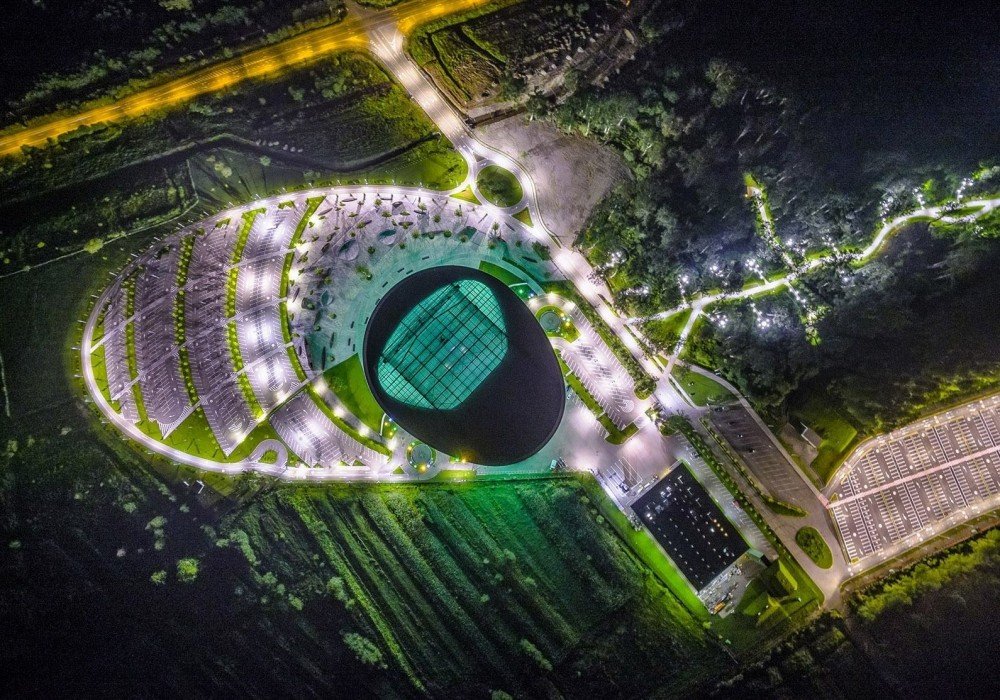 Lithuanian based system integrator TVC in cooperation with STS (Scenos Techninis Servisas), were tasked to provide the turn-key installation of light, LED screens, sound and stage structures, comprising of over 30 tonne of equipment in total.
The ultra-modern venue, designed by German architects Drei Architekten, is located close to the shores of the Black Sea. Its stunning architecture has some nice twists; the open auditorium can be closed within minutes when rain comes up by means of 168 rotating, translucent facade lamellas, that protect the audience from sun, wind and rain, but once opened allow full view on the beautiful landscape between Great and Small Caucasus.
The auditorium has a capacity of 10000 seats circular grand-stands. Visitor lounges, VIP areas, four cinemas, auxiliary areas and technical rooms are arranged below these. The auditorium, with a stage width of 36 m., is designed to accommodate the largest productions of international performing artists. The Arena is constructed with an open roof; 25 m. above ground level, a retractable membrane glides over the entire auditorium where the circumstances require so.
Lithuanian based system integrator TVC in cooperation with STS (Scenos Techninis Servisas), were tasked to provide the turn-key installation of light, LED screens, sound and stage structures, comprising of over 30 tonne of equipment in total. For this installation, Prolyte, L-Acoustics and ROBE were selected as main suppliers. After an intensive installation and testing period, the first demo was organised on June 17th. Video: https://www.youtube.com/watch?v=nZsWqBPp-r4