TVC delivers OB van to Estonian Broadcaster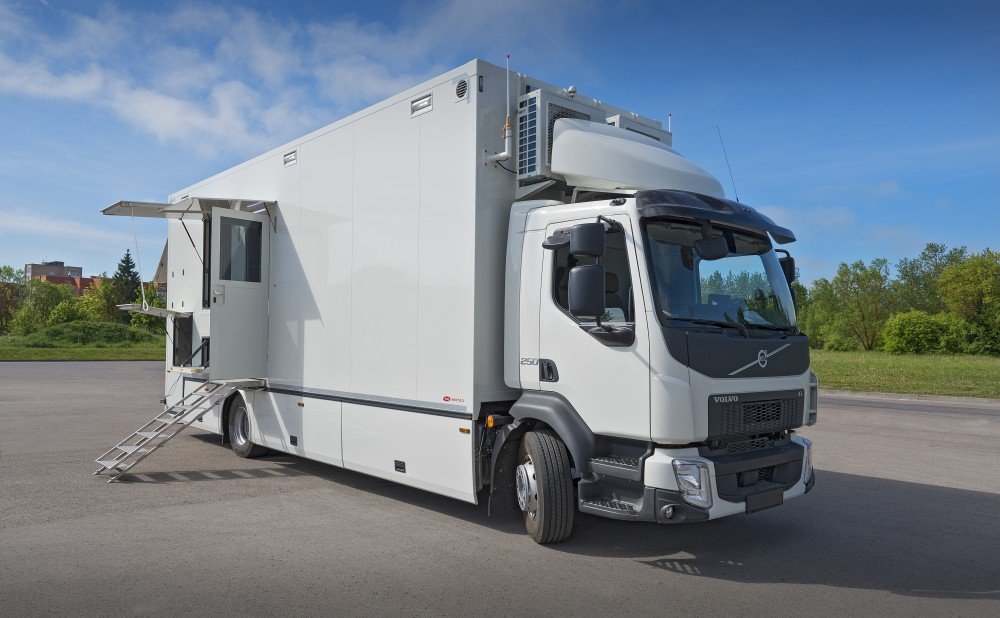 The OB Van is built on self-drive Volvo FL 250 16 t. chassis with 8 meters length custom made body. Unit equipped with up to 10 cameras, SAM 2 M/E Kula switcher, SLOMO.TV Arrow 622 / GV K2 dyno replay systems, Imagine Communications Platinum router, Lawo mc 36 audio console, VSM control system and Riedel Intercom.
Mobile broadcast system will debut for the coverage of Estonian Presidency of the Council of the EU 2017 in June. OB Van will enable to broadcast and record sessions, conferences, political meetings and other events during the Estonian Presidency of the EU Council.
The TVC OB C8 offers enough space for 9 complete workplaces and additional working space for commentators in Volvo FL driver cabin. OB van is divided into 4 areas: production, audio, engineering and cargo. Each area has a redundant air conditioning units. It is possible to drive with 3 people in total plus, there is enough space in the rear - cargo section for additional mobile equipment transportation like cameras, tripods and lenses, etc. Each rack is accessible by double hatchways.
A few special features to mention:
- 8 meters length rigid body
- User friendly and ergonomic interior environment
- Fully Redundant A/C system
- Preparation for cold Nordic climate (up to -30°C)
- Hydraulic jacking system
- Powerful UPS
- Compact vehicle size - easy to maneuver in old town narrow streets
- Encapsulated low noise dual rack for equipment
- Sufficient storage area with no need for additional tender truck van