TVC partial product will participate in the DAKAR Rally 2021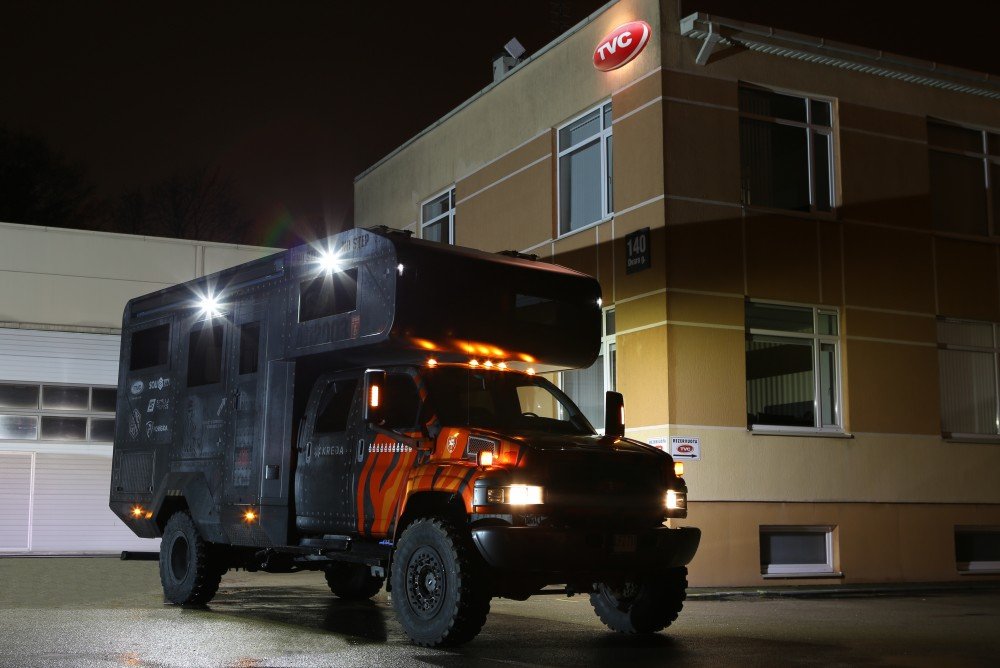 By the order of famous Lithuanian racer Antanas Juknevicius (https://dakaras.lt/en/) TVC (TVC Solutions, UAB) together with Lithuanian partners have produced a campervan build on Chevrolet Kodiak C5500.
TVC was partially involved in product development and was responsible for implementing the electrical installation in this vehicle.
Support / Auxiliary / Tender van is designed for helping Dakar rally team to have a comfortable and quality rest after heavy racing.
KEY FEATURES:
Driver cab with 4 seats
Living room up to 6 persons
Mini kitchen with all conveniences
Shower bath with WC
Bedroom
Cargo area 2 m3
Input power 1x16A 110…230 AC
Solar panels power 1500VA
Alternator 12V-300A
400Ah Lithium battery 10kW
h=3,8m w=2,5m l=8,7m
Follow DAKAR rally news here: https://www.dakar.com/en