TVC upgrades MIR TVR OB van with 4K Ikegami cameras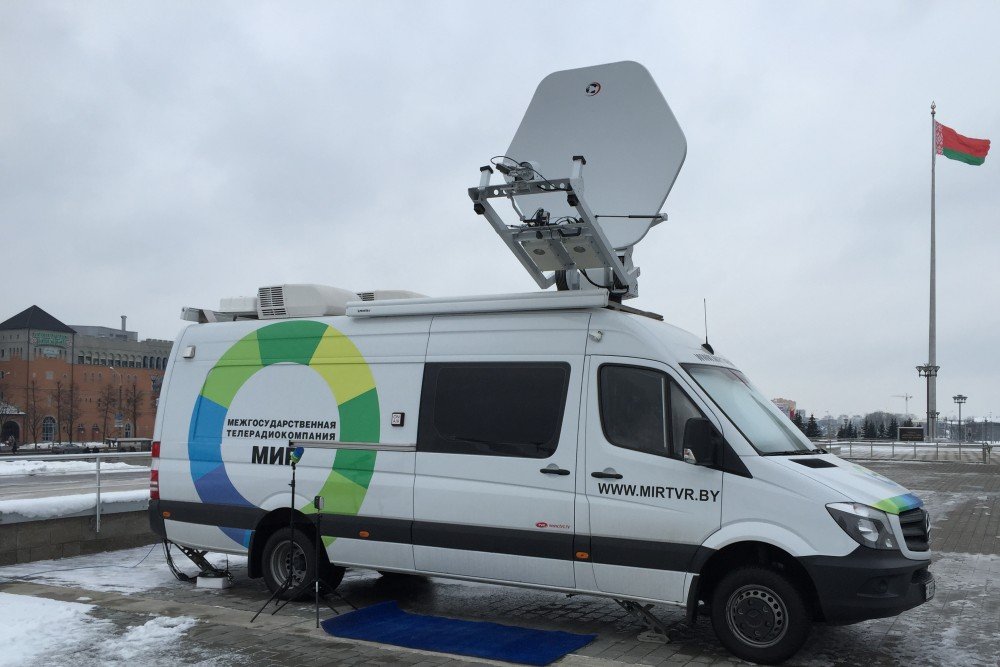 Ikegami 4K cameras have been chosen for the MIR TV DSNG OB live production vehicle recently upgraded for MIR channel in Belarus.
The newly revamped vehicle includes 4 kits of Ikegami UHK-430 cameras with CCU-430, Snell Advanced Media Vision Mixer Kula UHD 1 M/E 10 UHD inputs, 3 UHD outputs, 4x Fujinon UHD lenses 13x and 22x, tripods Sachtler System 20.
4K resolution and HDR have become important issues throughout the broadcast media industry as content producers and delivery channels plan their investment strategy for the coming five to 10 years.
The first in Ikegami's new-generation UNICAM XE range of cameras, the UHK-430 incorporates three newly-developed 4K-native 2/3 inch 8 megapixel CMOS sensors which provide full 3840 x 2160 ultra-high definition resolution plus the depth of field required for studio and outdoor production. The UHK-430 delivers four times more image detail than high definition and has a color depth of 10 bits per pixel instead of the current limit of 8 bits per pixel.
MIR DSNG OB was designed and constructed by TVC, one of the leading broadcast system integrators in Europe. A key requirement specified by MIRT TV was fast set-up time and preparation for cold climatic conditions in Belarus. DSNG OB can be fully operational within 5 minutes of arrival at site. Vehicle is powered with diesel generator from Fisher Panda. This fully operational UHD live production system could be used for live broadcasting connected with TV studio or OB van.
About MIR TV
Belarusian National office of the Intergovernmental TV & Radio company (ITVRC) "MIR" is one of the constituents of ITVRC "Mir". "Mir" is composed of 11 national offices and branches in the Commonwealth of the Independent States and has an audience of about 50 million viewers and listeners. The national office of ITVRC "Mir" in Belarus was founded on 14 February 1994. We inform the citizens of Belarus about events in the Commonwealth and tell about the political, social and economic as well as cultural life of the country.